The Freefolk Brewery is owned by husband and wife, Jeff and Sarah Edwards. Freefolk is nestled in the heart of the New River Gorge and celebrates the Appalachian vibe and culture. Jeff began experimenting with fermentation in his Morgantown, WV backyard in 2014. He started with a 15-Gallon system that he cobbled together from a few garage sales. What started as a hobby soon progressed as he fell in love with the process of creating beer.
After spending a lot of years in Morgantown raising their son Seth, Jeff and Sarah decided it was time for a change and moved to Fayetteville and opened the brewery in downtown Fayetteville. With the help of Freefolk's co-founder, WV artist Jamie Lester, they filled the space with handcrafted steel features, wood, and concrete and covered the walls with painted murals. The original brewhouse was 3.5 bbl and some of the first brews were Moondog's Blonde Ale, Trucker Speed IPA, and Orange Oswald SMaSH IPA.
The Freefolk brand and team quickly grew and in the fall of 2022 they upgraded to a 20 bbl brewhouse. The production brewery found a second home in Hico, WV - 9 miles north of the original location. The Freefolk is dedicated to the balance of success while serving the community. We are proud to show people from all over the nation and world what a beautiful, friendly place we call home and to celebrate our Appalachian culture and people.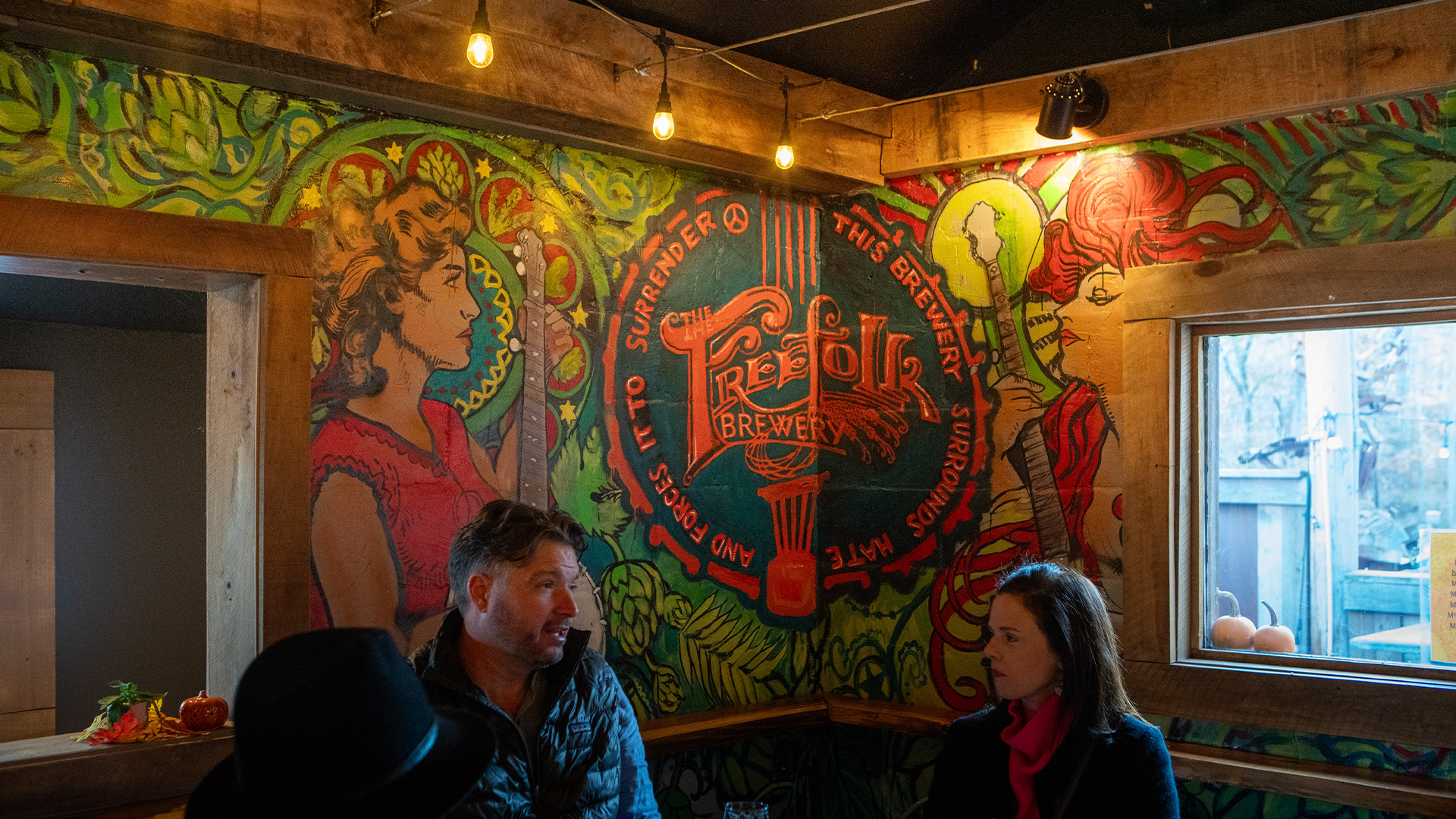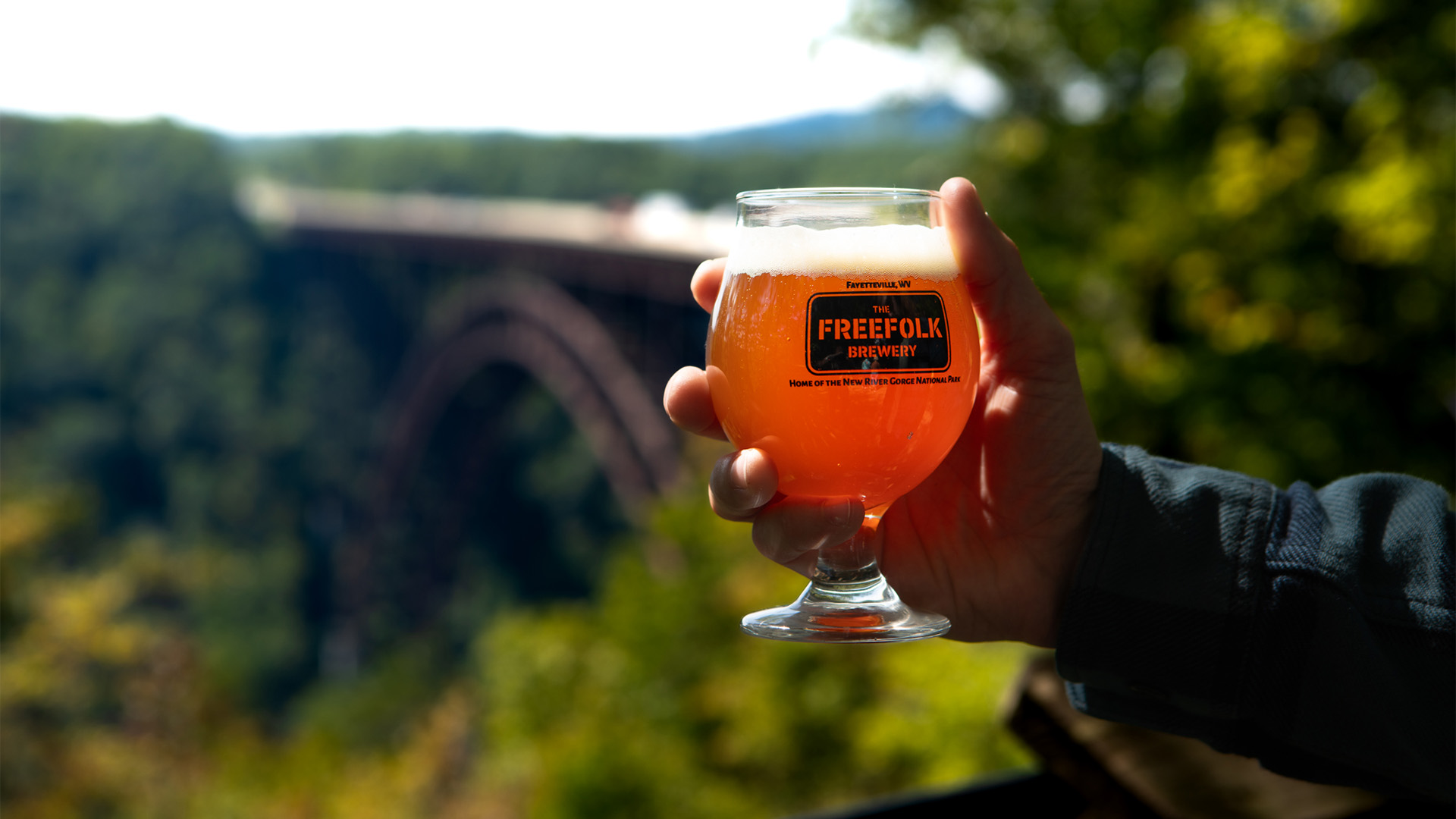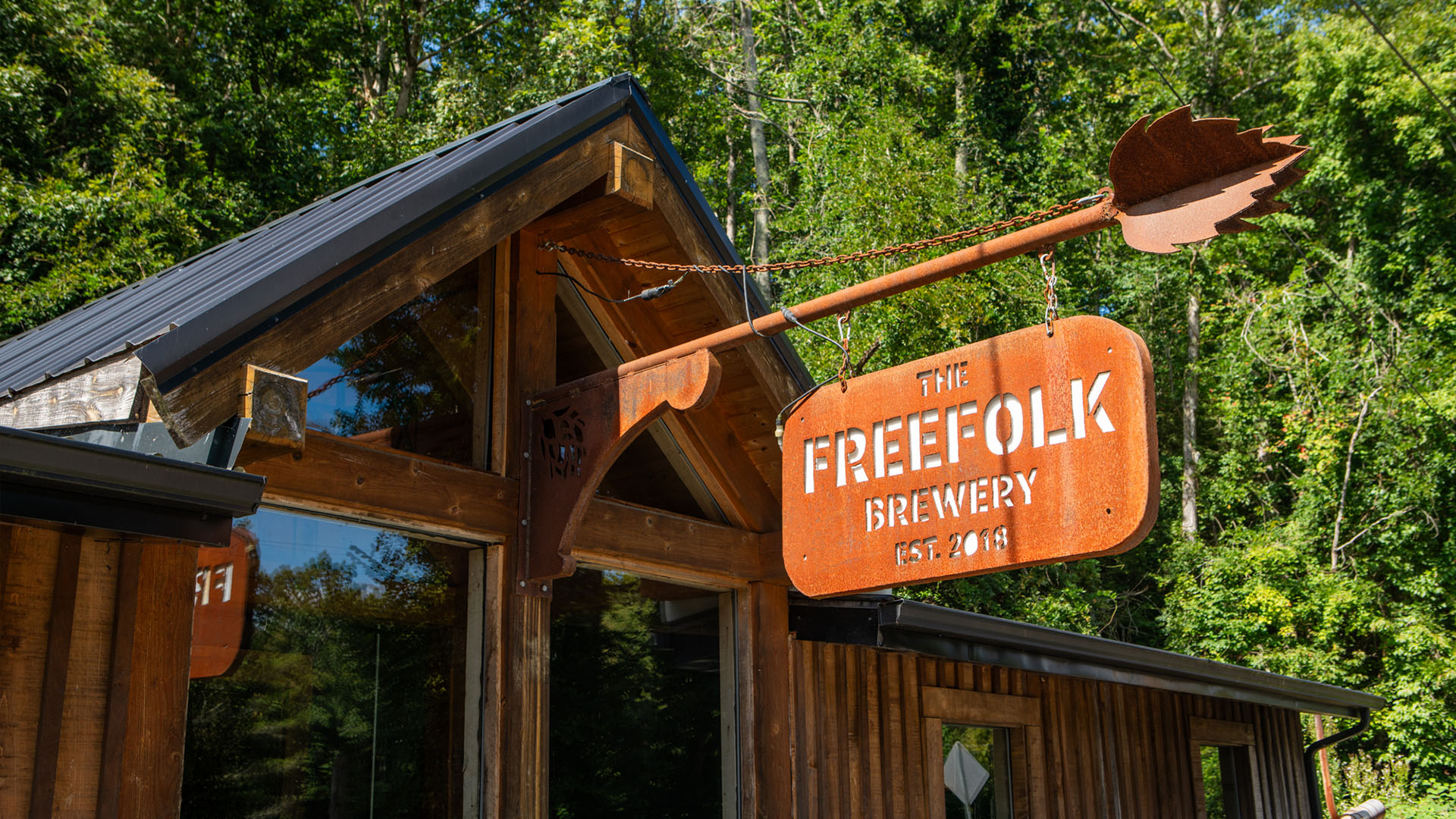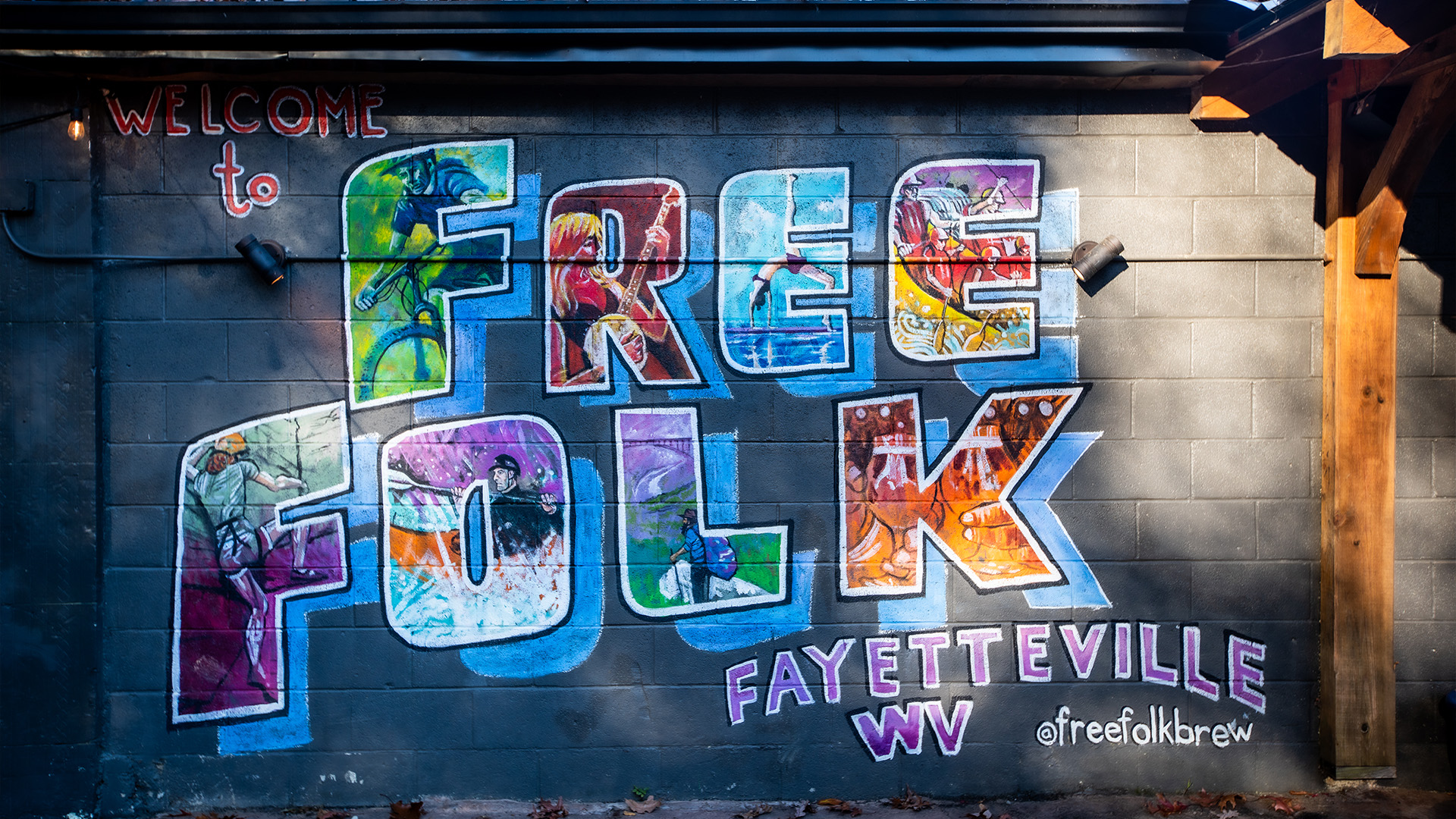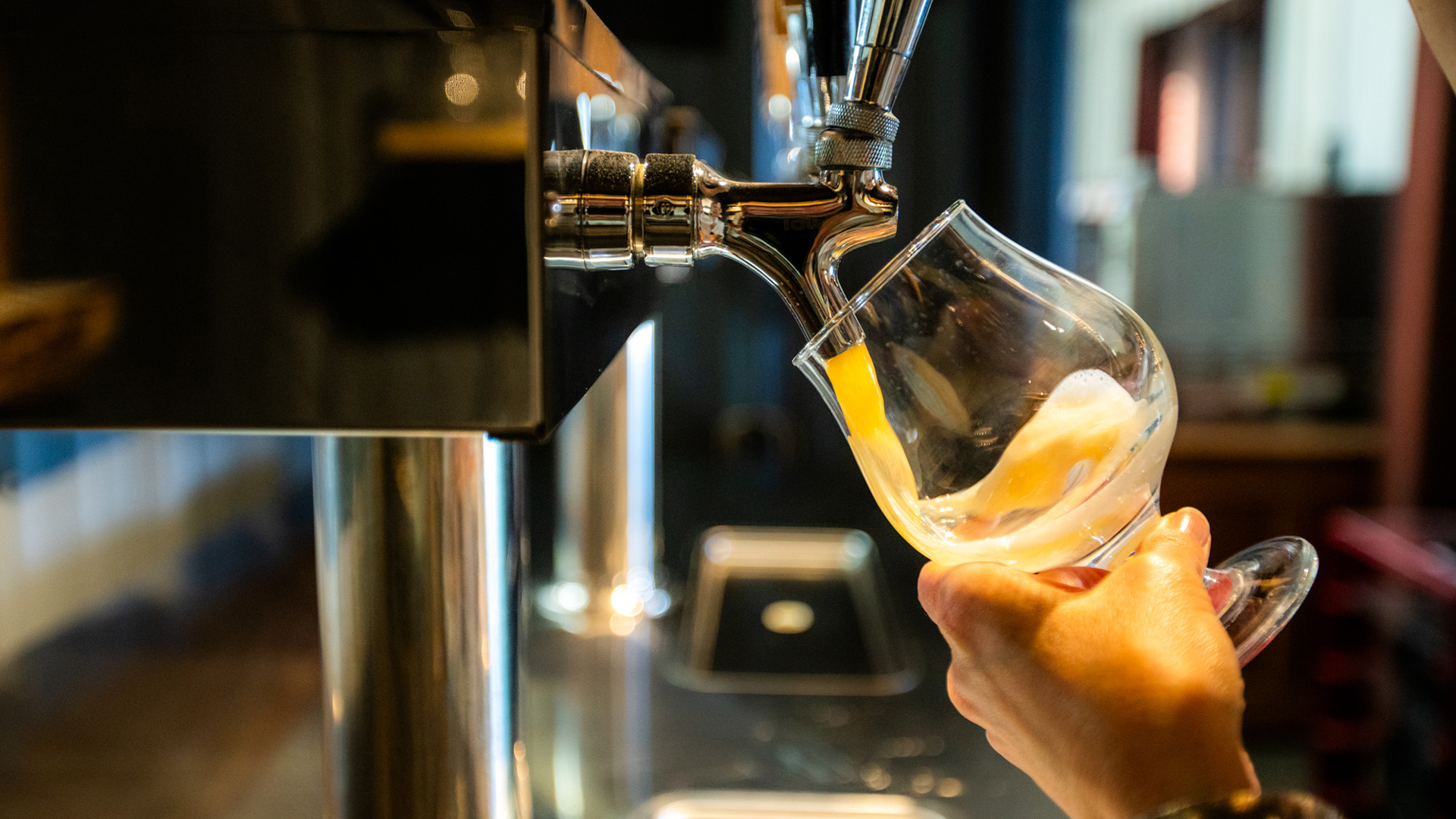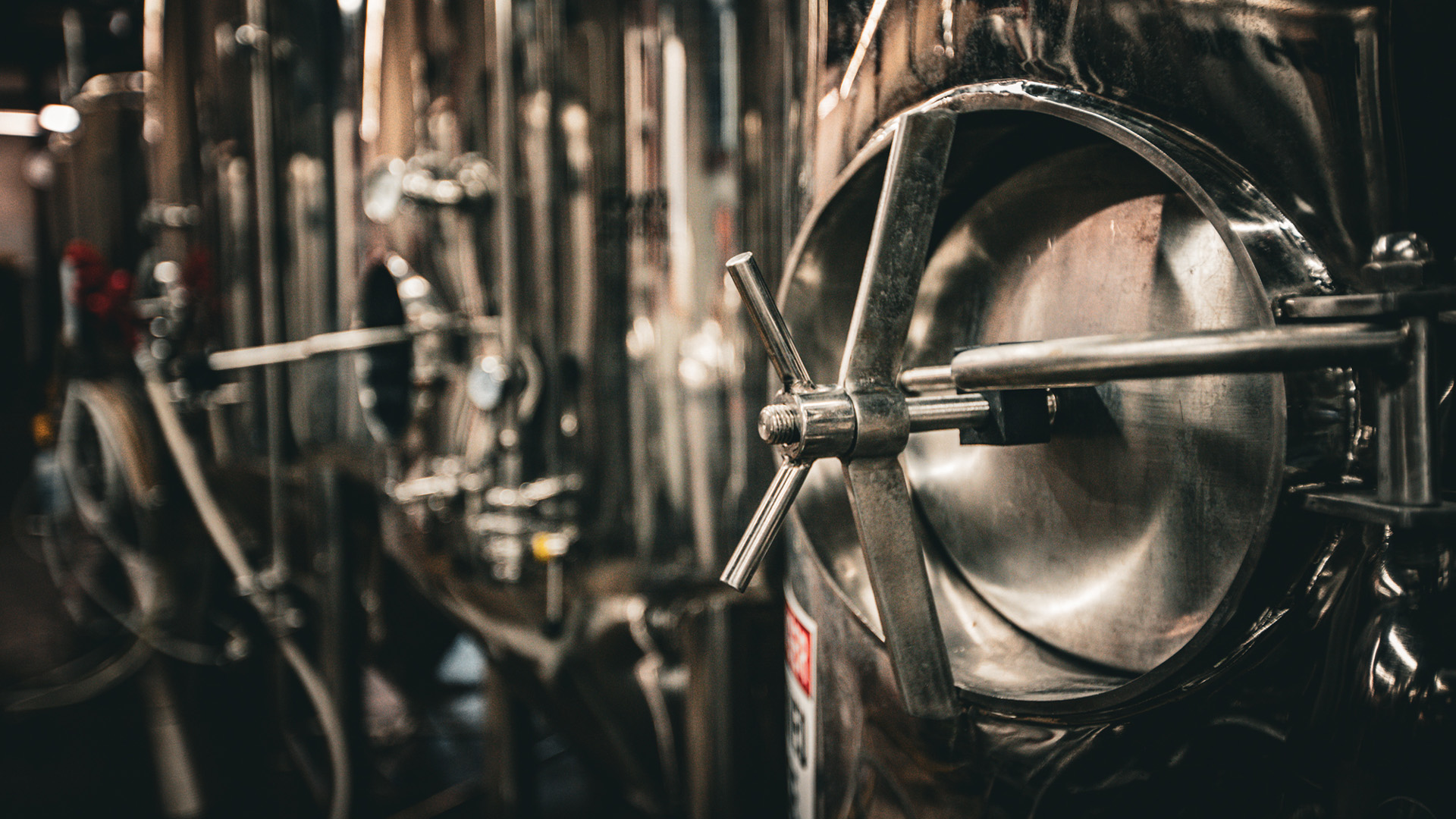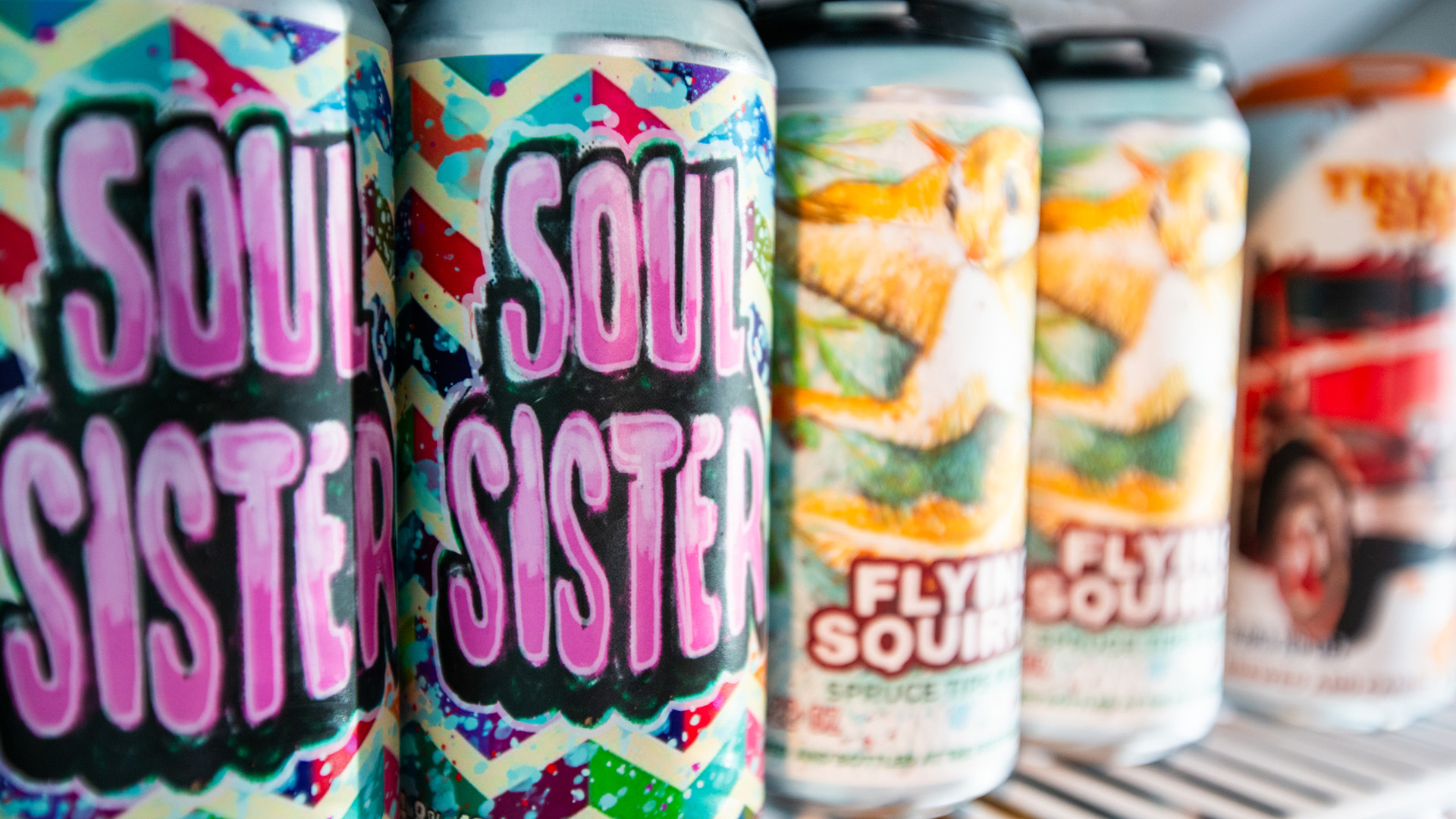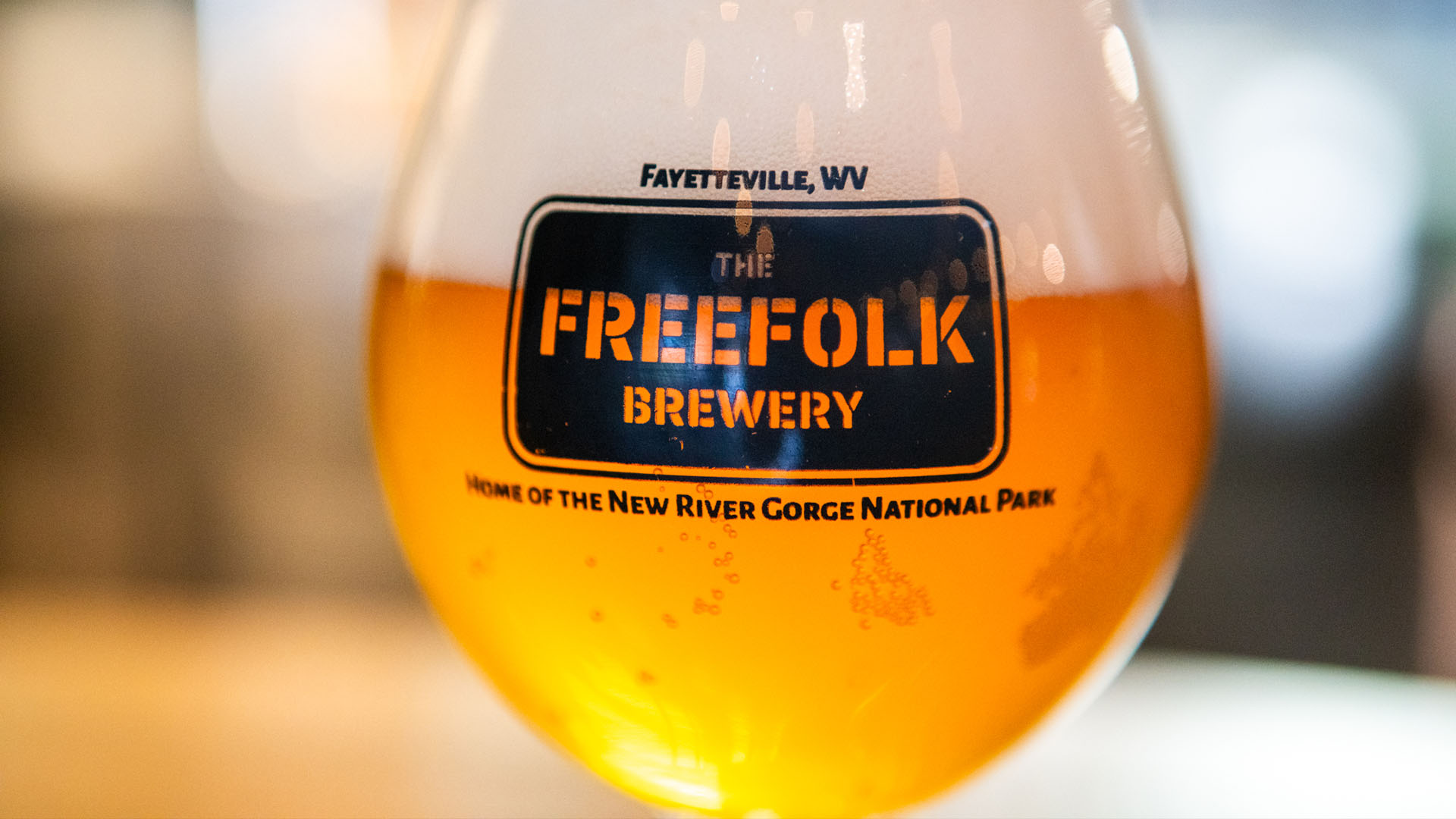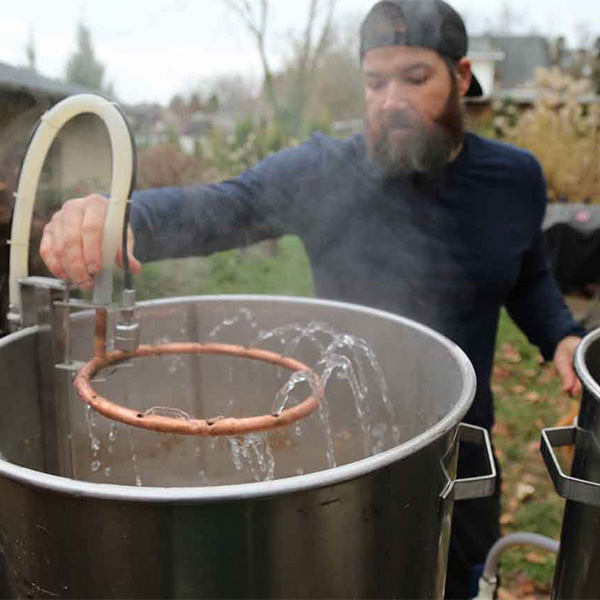 Jeff's personal passion for brewing has evolved into a community centered craft in the heart of the New River Gorge. Jeff's get it done attitude inspired him to share his craft with the people. When he is not at the brewery, you can find him on his mountain bike in the woods or on his tractor.  His favorite Freefolk beer "right now" is The Gorgeous 876 Pale Ale.
Co Owner | General Manager
Sarah is our behind the scenes guru! She keeps the wheels turning (literally) and the spirits high with her endless positivity and hands-on approach. Sarah enjoys teaching High Fitness classes in Fayetteville, hiking and running the many trails in the area, reading a good book and spending time with Jeff- when he's not on his bike or tractor.  Sarah's favorite beer is the VA Big Eared Bat Brown Ale.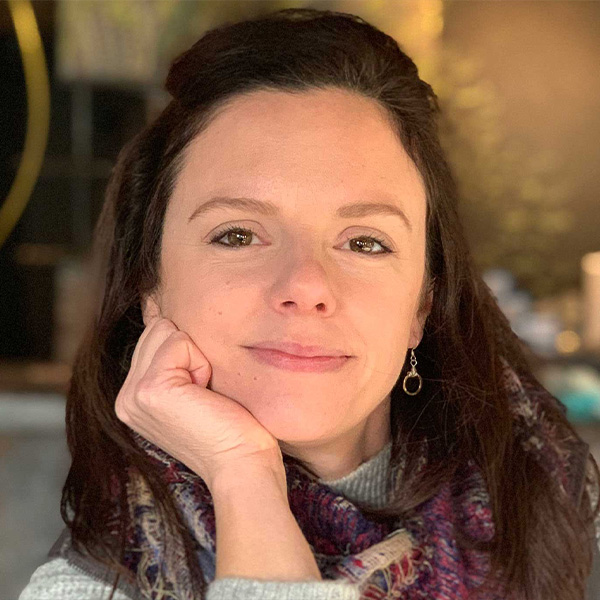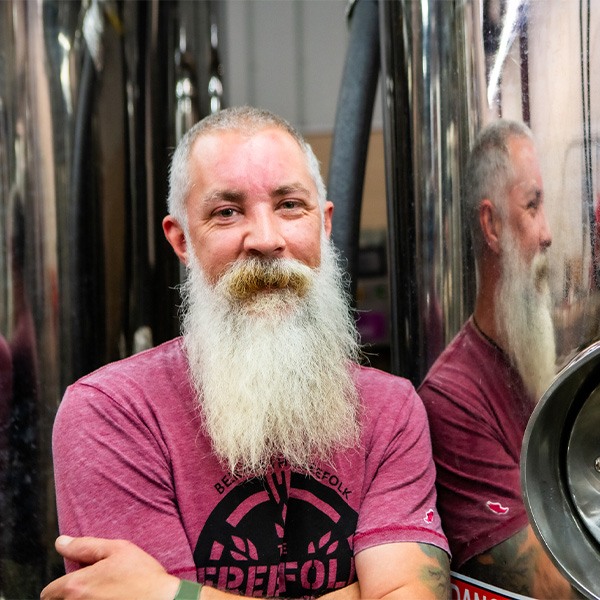 Jim has been with Freefolk since the beginning.  His role has evolved over the years. He has done every job in the brewery, and is now Freefolk's Head Brewer. His creativity, tenacity, humor and dedication are invaluable.  He enjoys hiking with his dog Andie and playing guitar with his band- Seven Planets.  Jim's choice beer right now is the Gorgeous 876 Pale Ale.
Sales Manager | Operations
Kyle moved to Fayetteville from Georgia in February 2020 when his brother told him about an opportunity to work at a brewery.  He quit his job in Georgia, packed his bags and has called WV home ever since.  Kyle enjoys living in Fayetteville and loves the people he works with.  "It was the best decision I've made in a long time". Kyle enjoys playing golf, bowling at Pinheads, hiking, rafting and road tripping.  His current favorite beer is the Gorgeous 876 and his go to beer is Orange Oswald.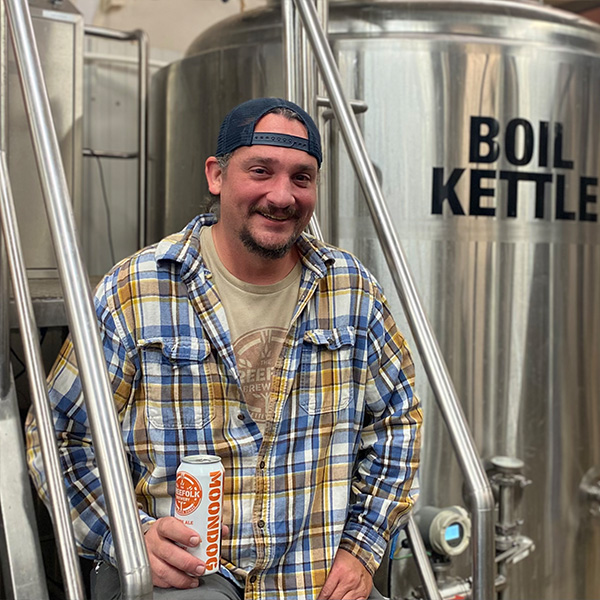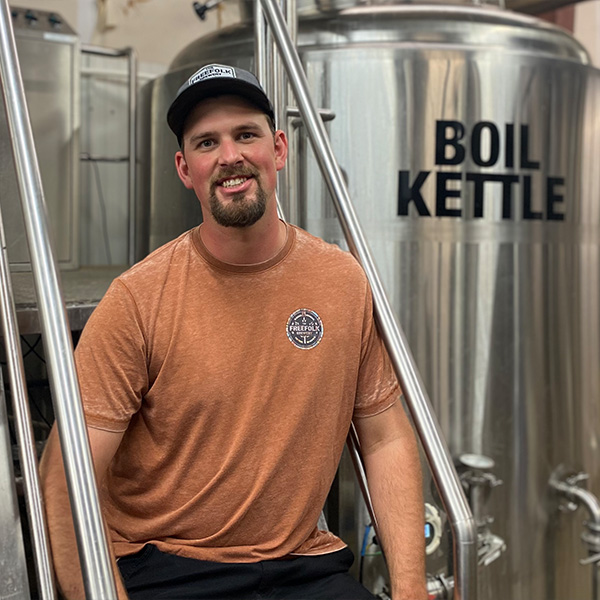 Eli has had an interest in craft beer for about 5 years now and has been trying to find a place in the brewing industry. "Freefolk was kind enough to give me a chance and have treated me like family ever since the first day".  Eli's willingness to learn, grow and fill in where needed make him a great asset to the brewery.
His favorite freefolk beer is the Flying Squirrel. He enjoys hiking with his dogs, foraging and cooking.
FAYETTEVILLE TAPROOM MANAGER
Rachel came on board at Freefolk's Fayetteville Taproom in 2021. She has always enjoyed craft beer and knew Jim- the brewer.   Rachel's love for all people and all animals are an inspiration for all who meet her.  Customers come from all over to see Rachel.  When she is not at the taproom, she enjoys reading, plants/gardening and learning about nature.  Her favorite Freefolk beer is The Fiddlegirl Milkshake IPA.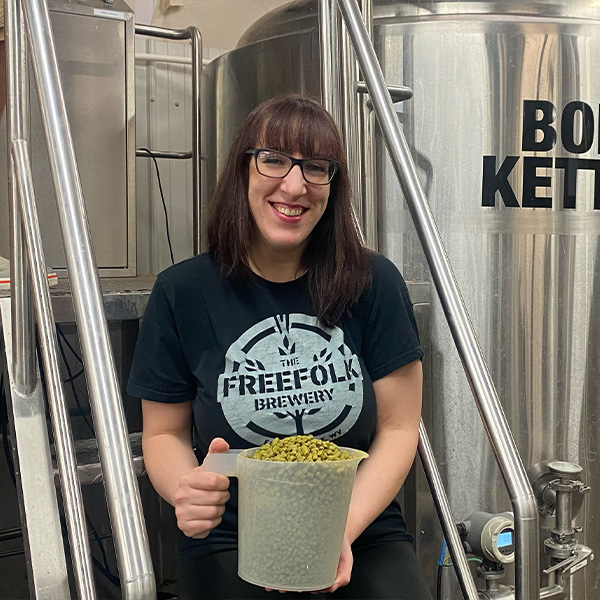 FAYETTEVILLE KITCHEN MANAGER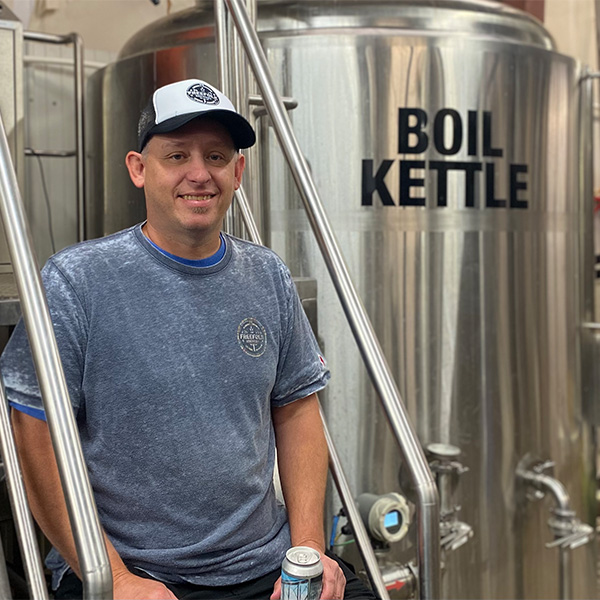 Clint met the Freefolk team when he came to the Hico location to set up his food truck. Clint, Jeff and Sarah hit it off right away, and soon Clint became part of the team.  His culinary skills and leadership in the kitchen make him a pleasure to work with.   A family man at heart, Clint enjoys coaching youth sports in the area. He also enjoys live music and craft brews.
His favorite Freefolk brew is Brewing Judo IPA.